I guess I have to say... these days are just been good for me. I finally able to post again as usual, and finish my studies as well. I have to say doing BSc in Graphic Design is a handful, but great. I get to work with photoshop cs3 and illustrator. I am learning so many skills. This weeks class is about color. So its quite interesting, but I have to decided on my final project. I haven't fully decided yet, but I am going with "Nature Flourishes". Taken from my previous textures, I think it suites using abstract art to create it.
Well back to shows... HELL SUPERNATURAL REALLY KICK ASS in the season premiere. Wow dean just looks better and better these days.. he is so hot... have you seen the new pics from Jensen and Jared in Vancouver. Here is a little glimpse... I am so making some icons...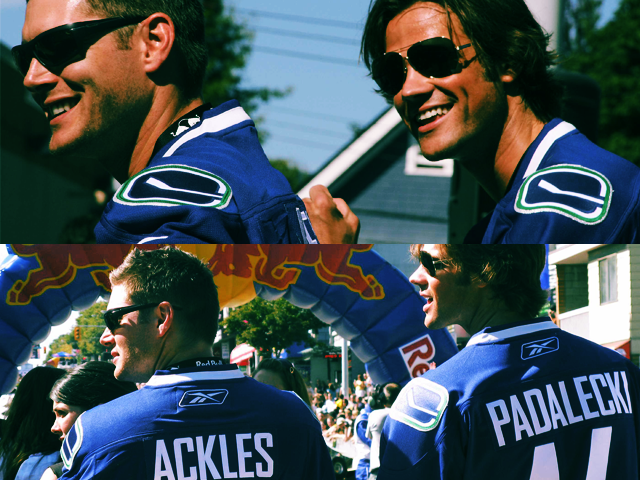 and then Stargate Atlantis, I just love it... and Teyla looks actually great being a wraith queen. She is just amazing...
Well got to run... just getting ready to go to work...
so have a great weekend everyone..
TK
Mood:
chipper