Well I thought I try something different, I am trying to make a theme to all my textures.. so this time its
Theme: Fire, Burned...

BURNED ICON TEXTURES
Made with Photoshop cs3 (I finally got it)
25 icon (100 x 100) Textures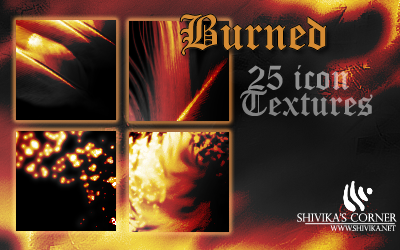 [Download Here]

A Few Examples... feel free to snag them...







BURNED WALLPAPER TEXTURES
10 Wallpaper Size (1024 x 768) Textures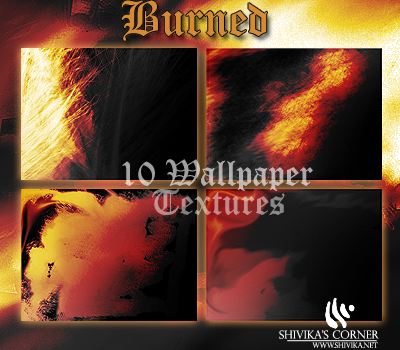 [Download Here]

Here is an example I took from Bleach (Ichigo & Renji)... I just love this picture so I just had to make one...


(Click here for the Full Image) Feel Free to snag it

Please credit if taking to Shivika's Corner or
spiritcoda
Comments are so much loved... like sweet candy...

Enjoy making icons & wallpaper
Mood:
creative
Music: pictures in my head