Well here is my latest batch of icon textures
20 textures...
Nature Set 6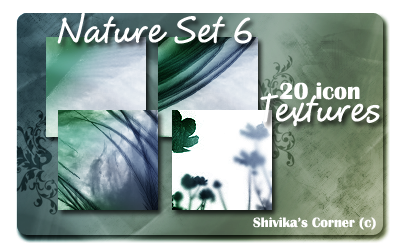 <<Download Here>>

Here are a few examples I made,






*Please credit if taking to Shivika's Corner or my LJ
spiritcoda
*Comments/ feedback is so much loved here... I love to hear you guys

Enjoy making icons...