Hey.. everyone... I got to say its been kind of busy week. So much work after the holidays... but I kind of had fun today... I went for lunch with my co-workers... and had a blast...
Well here is video I made to a request from a friend
caregiver2pt
who is in hospital having a small tumor removed. Hope you get well soon... so here goes... and hope you like this...
Song: Desire
Artist: Ryan Adams
Vidder:
Summary: Sam & Deans feelings towards the ones they lost
Format: WMV
Size: 17.33Mb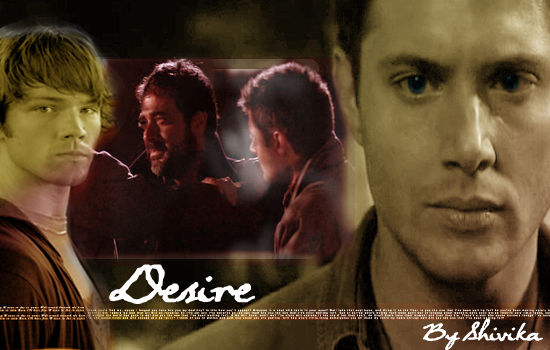 Download links:

From my Server: (Right Click-Save Target As)
Desire

eSnips account Live View & Download
Desire.wmv
Feedback is loved...
Please leave your comments on my LJ will be much appreciated
Take Care...:))
Mood:
calm